Digital Marketing That Pays for Itself
We're passionate about building & ranking websites that help businesses succeed.
Website Design, SEO, Google & Facebook Ads
We help grow businesses that are starting up, scaling up or looking for a reboot. We build and optimise websites that please the Google Gods. Our websites rank higher locally & nationally, overtake competitors and acquire real people looking for what you do. We set up and manage Google & Facebook Ads that drive real attention to your brand delivering calls, enquiries and new business opportunities.
Get a great website developed that shows off your business and converts into leads and sales
Search Engine Optimization
Organic rankings bring the best leads and customers, let us help you show up on Google Maps & Google organic
Over 70% of people use social before converting, but you don't have time, let us manage your social media
Pay Per Click Advertising
Drive desired traffic instantly with Google & Facebook ads, we professionally setup & manage your PPC accounts
Some of our clients, partners and brands we work with...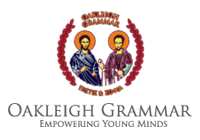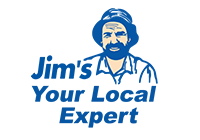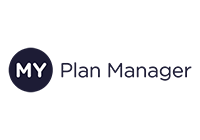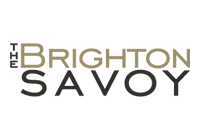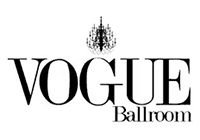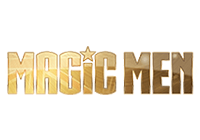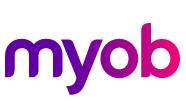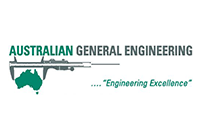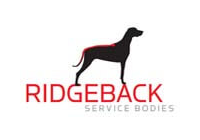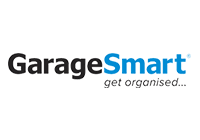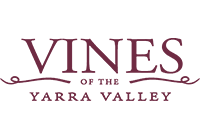 Ever wondered how clients find your services each day?
| | |
| --- | --- |
| Dentist | 72,600 |
| Engagement Ring | 48,000 |
| Home Builder | 11,880 |
| Wedding Venues | 9,900 |
| Cardiologist | 7,920 |
| Accountant | 6,240 |
| Computer Repair | 5,280 |
| Bookkeeper | 4,320 |
| Private School | 4,320 |
Get in touch and we can share search volumes for your space and how many times per month someone searches for what you do.
We can share what your competitors are up to and how to beat them.
Google's response will generally include organic, paid Google Ads, & Google Maps listing results.
Paid Listings - Google Ads (PPC)
The first one to four results will generally be Google Ads, otherwise known as Pay Per Click (PPC) advertising. The paid results are from advertisers bidding on keywords via Google Ads.
Get in front of customers when they're searching for businesses like yours on Google Search and Maps. Only pay for results, like clicks to your website or calls to your business.
Organic search results are determined by Google's complex algorithm made up of over 200+ rankings factors which we explain here.
Even though Google's algorithm is top secret, they have publicly confirmed a few key ranking factors, including:
Off-page SEO signals - the number of websites linking to a specific page. Also known as backlinks.
On-page SEO signals (the keywords you use on your page)
Site loading speed
Brand, authority presence and trust signals.
Google Maps - Local Business Listings
Google Maps local listings otherwise known as the "top 3 maps listing results (3 pack)" show up for local searches, like "accountant Melbourne" and "accountant near me".
They can also appear when Google feels that a "normal" search needs a few local results. For example, if you search for "accountant", Google knows that you're probably looking for an accountant nearby.
Searchers have high commercial intent, with location and reviews playing key roles in users' ultimate decision-making.
More Explained Via Our YouTube Channel
OUR CORE DIGITAL MARKETING SERVICES
The websites we produce are clean and fresh, each uniquely designed. Furthermore, we endeavour to ensure all our sites meet the accessibility standards demanded by the World Wide Web Consortium.  
Our websites are tested in the most commonly used browser at different screen resolutions.  We also develop our websites in order to help businesses increase sales, generate leads, and increase brand presence.  All web design work passes rights reserved to the client, you own the site and everything on it from day one.
WordPress has become the most used content management system, and it probably hosts most web pages online today. That is why most SEO Experts and many smaller businesses choose to go with WordPress when creating a website or a blog. We explain the difference between Wix, Weebly, Squarespace & WordPress for SEO here.
Never assume that optimising a WordPress site is as easy as throwing in a couple of tags and making sure your keywords show up within the text. You're not going to get very far if this is all you're doing. We make sure every WordPress website is optimised, has the best and most essential Plug-ins and is always up to date.
We create professional, fast loading optimised websites with engaging content, visuals and videos that will keep users bouncing around your site.
Every business is different. That's why we offer a tailored-fit solution that won't break the bank. We discuss your objectives and specific targets to make sure you get results.
Local Optimised Websites are designed to target certain suburbs and attract geographically-relevant visitors. Be the Accountant in Melbourne or Lawyer in Sydney.
Maintain or enhance original branding with a website re-design. Old websites use aged frameworks which may not meet Google's requirements that are essential.
Pay Per Click Management
(Google & Facebook Ads)
PPC advertising provides you the opportunity to gain quick traction for your marketing campaigns by leveraging the search results and publishing partners.
The instant traffic is also a great supplement to your SEO campaigns because it allows you to narrow down converting keywords for rank targeting.  You can also use these campaigns to test your calls to action, sales funnel and even help further develop your overall Internet marketing strategy.
Pay-per-click (PPC) advertising can send hundreds of buyers to your website within 24 hours. Get it right and you alter the course of your business. Get it wrong, and you flush thousands of dollars down the drain. Maximize your ROI by having carefully designed campaigns around thoroughly researched keywords.
Our PPC specialist will find the most efficient keywords and craft the right copy to increase your click-through rate and conversions. And you will always be at the front seat. Our reports will show you how effective your campaign is from day one.
We Manage Over
Google Ad Spend Each yEar
Instantly drive traffic to your website with unprecedented online targeting capabilities. We can even target past website visitors with tracker and re-targeting pixels. Remember those ads that just follow you around?
Be seen by customers the very moment that they're searching on Google for the things you offer. You only pay when they click to visit your website.
For the first time in advertising history, you can reach your customers by demographic, interests, age, shopping behaviour, life events and so on...
For the first time in advertising history, you can reach your customers by demographic, interests, age, shopping behaviour, life events and so on...
Search Engine Optimisation
(Ranking Higher On Google's Local & Organic Results)
The goal of on page and off page optimisation strategy is to generate a theme consistent with your targeted keywords.
The search engine is a robot, not a human, and therefore your company must follow our expert proven process to educate the robot so that it brings your website up when your potential customers are searching for specific business related keywords.
If your page is not among the top 10 results for any given search, you might as well not have one. You want your content to connect with as many interested people as possible. Our SEO services allow your organization to objectively find measurable actions that make it easier for your website to be found online and convert. We help you create relevant engaging content and expertly crafted strategies that will put you on top of searches.
Over
Keywords ranked on first page of Google
SEO is a long term strategy that takes time that drives direct website visitors through organic Google searches. Each keyword combination entered into Google has 1000's of competing websites and only 10 spots on the front page. This means we're constantly up against your competition.
On-Page SEO is all about making changes on the website to suit what Google wants to see. Uncle Google visits every website almost every day so you're always being judged.
Off-Page SEO is all about external factors like acquiring backlinks and mentions from other websites. These are things that happen behind the scenes.
Content Marketing is the creation of good quality content about your products or services. Front page content, blog posts and social media activity that targets certain keywords designed to appear in Googles search results and get traffic.
Hi, I'm Eugene, Head of SEO here at the Ranked digital marketing agency in Melbourne, Australia.
I've been immersed in SEO since 2008 and have a digital design background starting from 2003. I've made quite a big success in building and ranking my own personal websites years before offering this as a service. Now I'm obsessed with helping people and businesses succeed.
Hi, I'm Jake, head of Automation here at the Ranked and obsessed with everything SEO, software, and automation.
After mastering the art of ranking my own sites – totaling over 1.2 million users per month – I've carried these lessons over to helping local businesses. Everything is being done online now, and many businesses are being left behind. I help businesses streamline their online presence and ensure that they're getting in front of their customers.
Very quickly, customers started asking for more and more, and the business evolved to offer a suite of services for small businesses in Australia. We've helped them to rank higher, get more traffic from Google, acquire more customers, and grow their business.
Through our services and one on one consulting, we've worked with all types of businesses. From solo-entrepreneurs running online stores to large companies that turn over $500+ million per year in revenue, and everything in between such as Financial Advisers, Dentists, Wedding Venues, Doctors, Lawyers, Engineers, Accountants and local businesses.

Where to Start?
These days we are way past the point of explaining the importance of having a website.
You're here because you're aware of the reasons behind having a strong online brand presence and a proactive online marketing strategy. We don't need to tell you that it's a major key component of a successful (online or offline) business.
SEO, SEM, Online Marketing, PPC, AdWords and Social Media all sounds confusing, right? It can get quite complex, especially some of the fine detail tech stuff... But, when you break things down into their individual building blocks, it's quite simple.
All you need is a website that looks good, loads fast, that explains what you do well enough for someone to want to reach out, and a strategy that gets you and your website in front of prospective customers wherever they are online, Google, Facebook, Instagram or somewhere else.
We've Generated
Revenue for our clients
*based on the traffic value and new business generated for clients in the last 12 months.
Let us check your website's SEO problems, analyse competitors & devise a strategy.